Soy Omelet is quite simple to make. Try at home with our fresh yuba skins!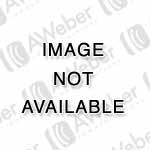 Ingredients:
4 sheets of Hodo Yuba
1 Tbs vegetable oil
Marinade:
1/4 cup tamari
3/4 cup water
2 Tbs sugar
Directions:
Whisk marinade ingredients together. In a glass bowl, submerge yuba (keep folded) in marinade overnight. Drain yuba and discard marinade. Heat a skillet on high heat. Add vegetable oil and sear yuba until brown, about 5 minutes on each side. Allow to cool before slicing. Enjoy!